WHEN & Where
January 25th- February 1st, 2020 at the beautiful and remote Osa Peninsula, Costa Rica.
The 'Osa Peninsula' is located at the most southern tip of Costa Rica, close to the Panama border, and at the entrance to the 'Corcovado National Park'. The Osa Peninsula is home to the largest concentration of animal and plant species outside of the Amazon Rainforest, boasting nearly 2 percent of all species. It is listed in National Geographic's top five naturist destinations.
What's Included
Group domestic flights, travel and transfers

7 nights beach front accommodation in the Osa

All yoga and meditation classes with Robert

All healthy meals, fresh fruit juices, teas/coffee

Complimentary jungle & river hikes

Excursions to nearby beaches and waterfalls

Added staff gratuity
What's not included
International flights

Additional activities, services & excursions

Alcoholic beverages
Accommodations
Our partner lodge Boca Sombrero is situated on a beautiful semi private beach and a large open property with spacious grounds. The beach resort offers fantastic yoga and spa facilities, as well as having its own surf school right out front.

Accommodations range from a mixture of deluxe family style palm thatched beach bungalows with en-suite bathrooms to single or double occupancy palm thatched yurt tent platforms with private shower, wash basin and shared bathrooms. The main 'Casa Grande' has a large communal dining space and open kitchen, with chill out sofa area and wireless internet facility (upstairs only).

All of the the accommodations are very clean and comfortable. If you are to stay in one of the houses, most likely it will be a shared living situation. If you prefer to have your own space, not shared, you may want to consider the Yurt tent platform option. The 'Glamping tent' is very clean and cozy (Free of bugs), offering you the opportunity to be or feel even more connected to the outdoors and to nature, adding to the overall experience of the Osa Peninsula! You will have a shared toilet and sink nearby the tent and your own private outdoor shower. If you choose the tent option, it may take a day to acclimate to it, but no doubt one of the best ways to take the retreat to another level as far as really feeling like you're getting away from the daily comforts and habits of regular life!

For clarity, anyone NOT staying in the 'pool house' still has full use of the pool and the refrigerator/freezer for personal beverages and snacks, with respect to those staying there of course :)

Finally, if staying at Boca Sombrero or anywhere on the Osa Peninsula, you are in for a unique treat and overall special experience! There aren't too many places like this left in the world, places that are still so rich in nature, wildlife and land. The beaches are dramatic with super warm tropical waters, the people are warm and inviting and it has an overall safe and welcoming feel from the moment you land on the Osa!
yoga
The beachfront yoga deck is a bamboo and hardwood structure with a palm thatched roof. It is spacious and complete with blocks, mats and straps. (and monkey's have been known to stop by)
Daily Yoga sessions will be a combination of very uplifting, somewhat challenging, fun, inspiring and educational (think workshops) morning classes, with a more mindful, meditative, yin and restorative approach for the afternoon classes, cultivating a more calm and relaxed body and mind. All levels are welcome!
These classes will be created with the intention and purpose of taking the time necessary to care deeply for our bodies and minds. We will build strength where needed, add flexibility and mobility in those typical tight areas, work on our balance and stability, improve our breathing and overall energy, reduce stress and tension, while having plenty of moments to contemplate the current state of your life as it is and how maybe you could start making some specific choices that will take you in a more purposeful and self directed place in your life.
After 6 amazing years offering this retreat with the Chirriposa gang, I can guarantee you a great time and experience in this very special place in the world, where preserving land and nature is a top priority and you can see it and feel it clearly while there! Come join us for year #7!
With respect and gratitude, Robert
SURF
There is a private surf break right out in front of the Boca Sombrero property which is run by friendly and very experienced surf instructors. This friendly break is enjoyable for all levels of surfer, with a flat clay bottom and long rolling waves. If you don't feel like getting wet, then just sit back and relax on the huge 'surf-bench' to watch your colleagues on the waves, with incredible views across the gulf towards Panama. More experienced surfers might want to take a short ride down to more challenging breaks such as Pan Dulce, Backwash and Matapalo. Surfing is completely optional. If you've ever been interested in learning how to surf, honestly this place is a great place to give it a shot. Between the chill waves, warm waters and the super caring and thoughtful instruction Eddie and Michelle give, at the very least you'll have some fun!
Food and Refreshments
Angus Stephens will accompany you throughout your adventure as your host and personal chef. Indulge in healthy, inspiring, delicious dishes, incorporating a wide selection of organic and locally sourced ingredients. Angus will provide a culinary experience that will nourish, satisfy and make your Costa Rica yoga retreat as perfect as nature intended.
Excursions and Activities
During your stay, enjoy activities such as surfing, SUP, kayaking, river and nature walks, horseback riding, bird watching, tree climbing, waterfall repelling, zip-lining or dolphin boat tours in some of the most beautiful locations imaginable.
Other services include various forms of bodywork and spa treatments.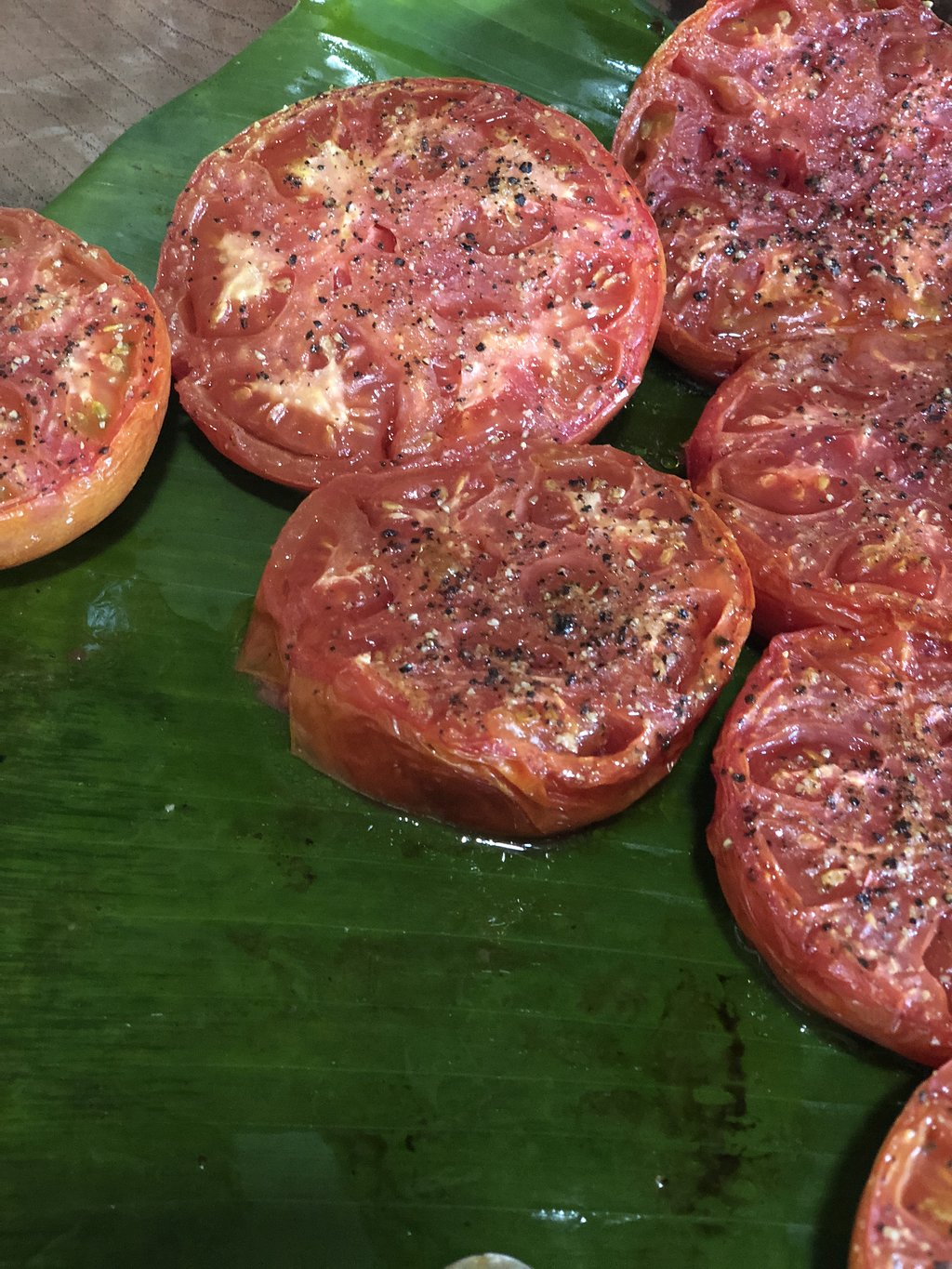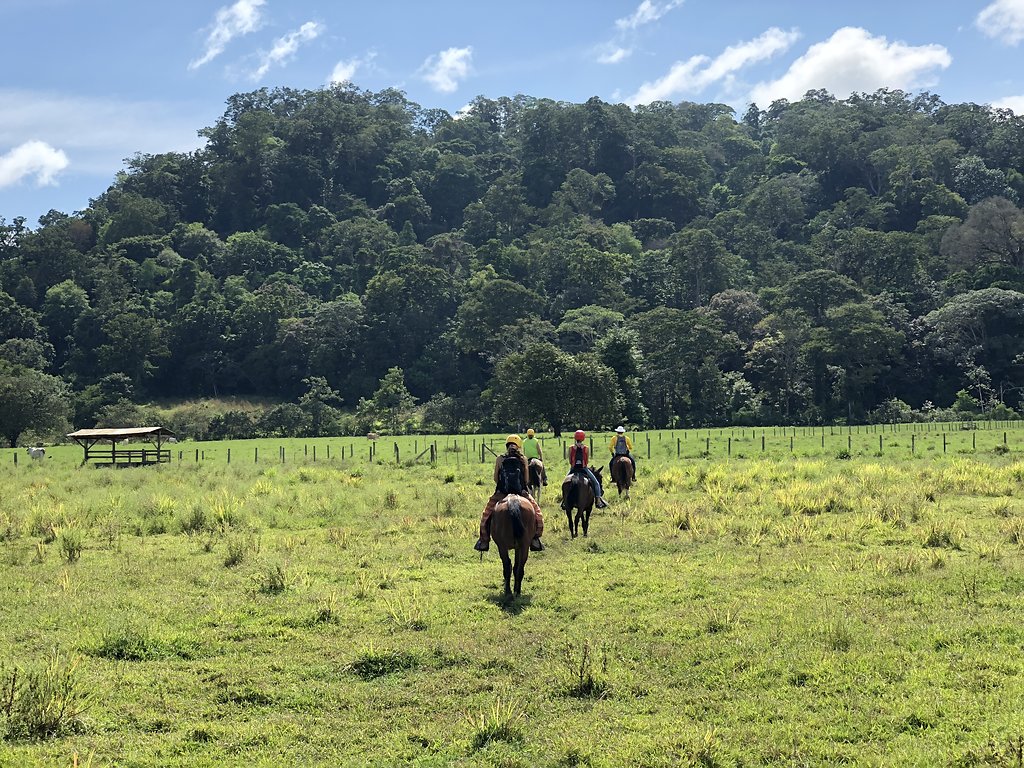 Double Occupancy with private outdoor shower and basin and shared outdoor bathroom $1,795 Early Bird / $1,995 Regular/ Per Person

Single Occupancy with private outdoor shower and basin and shared outdoor bathroom $1,995 Early Bird / $2,195 Regular/ Per Person

These charming, small, wood and bamboo structures can accommodate 1 – 2 people. Each structure has an 8 x 8 square foot tent on a platform with a covered porch with two soft bench seats for relaxing. The porch is equipped with a light. Here you share your toilet and sink with others in tents (three tents max per toilet and sink). Each tent has its own private shower. The toilet and sink is a short walk from your tent (~15 yards). The platforms were designed to immerse you in the jungle and provide you with privacy. Each tent has two comfortable, twin bed mattresses supplied with fresh cotton linens. All tents have two small (6 inch) fans, and are 100% bug proof.

tent platforms with 2 twin beds, sleeps 2

8 tent platforms, total sleeps 16

2 fans in every tent

private showers for each platform

3 platforms share one sink and toilet
Double Occupancy house with private bathroom
$2,395 Early Bird / $2,595 Regular/ per person
The house has two small bedrooms next to each other on the first floor and the kitchen is located in the center of the ground floor living area. Casa Troya is the closest of our three villas to the surf beach.
1 large divided bedrooms, (an 8 foot wall divides the room for privacy), 1 side of the room with a netted king size bed and the other with 2 netted twin beds, sleeps 4 comfortably
well-equipped kitchen

dining room seats 6 – 8

large deck with roof

linens & towels

refrigerator

lockable storage room at the office
Shared room in house with private bathroom

$2,295 Early Bird / $2,495 Regular/ per person

The house is ideal for couples, small families, or an intimate group of friends. The spacious upstairs bedroom offers a breathtaking view of the ocean and the natural beauty of Boca Sombrero.

1 large open bedroom with balcony, 2 netted king size beds, sleeps 4

a well equipped kitchen with bar open to the pool deck

living room & dining room

hot water

refrigerator/freezer

locker box
Double room in shared house with shared bathroom

$2,295 Early Bird / $2,495 Regular/ per person

Casa Rio Sombrero is a beautiful, warm, and welcoming two-bedroom house. It is ideal for one to two couples. The spacious kitchen is located in the center of the open floor plan, ground-floor living area. Just off the wooden sun deck is a small jacuzzi-size fresh-water dipping pool. This very quiet and private thatch roof structure is bordered by the Sombrero River in the back and the beach out front.

2 rooms, 1 netted king size bed per room, sleeps 4 *Option to add a single bed to one of the rooms.

large, well-equipped kitchen with bar

dining room that seats 6

large teak deck with table; thatched covered awning

bedrooms with balcony

hot water shower

'Jacuzzi'-sized dipping pool

wireless internet

refrigerator
FREQUENTLY ASKED QUESTIONS:
Who is this retreat good for? Advanced? Newbies? Everyone?
This retreat is open to all 'levels' and abilities, I love working with beginners! With that said, whether you are a beginner, fit or an experienced yogi, you will leave feeling satisfied after each practice!
With 7 years experience leading retreats in various locations, I have had all kinds of different people join up, there have been several 'husbands' who were convinced by their partner to attend, promising them a good experience … one example is a 'husband' (beginner) who is on his 5th year in a row now!

The yoga is optional. Although I do strongly encourage those who seem hesitant to attend and do what feels best or right for them, even if that means laying down the entire session. There will be and never is any judgement or forcing of an agenda on anyone ever. This is ultimately your time away and you do as you choose. The yoga is designed to support and enhance your experience there.

If you are a beginner, we can workshop certain challenging postures. We can also offer (added cost) private sessions and mentoring during the retreat.
Do you have more questions about this Retreat? Contact us!
What will each day look like while on this retreat?
Wake to an incredible sunrise, get your morning drink of choice, coffee/tea

Walk the beach or sit and admire the quiet beauty

Snack on fresh fruit, yogurt and granola

Morning yoga 7am (90 minutes)

Full breakfast/brunch, always super tasty!

Grab a swim in pool or ocean (depending on tide level)'

Chill out, rest, read, hang with fellow retreaters … no agenda necessary :)

Lite lunch around 1-2 depending on day

Yoga 4pm. Super relaxed and restorative style. Practicing meditation and breath work as well.

Do whatever you'd like until dinner around 7. Dinner is always fresh and tasty, enjoy your choice of beverage as well!

Socialize and enjoy the community of the retreat. By this time most folks are super tired and ready for bed by 8. It's a real up with the light and down with the light kinda lifestyle there.

Above is an average day not taking into account activities, body work etc that you'll most likely participate in. Also remember that this is your time away, you can choose to do it all or none, up to you and it's all good whatever you do!
Travel Insurance Required?
DEFINITELY. We've seen travel insurance needed, and fortunately for the people who needed it, they had it. They were able to get most of their money back from their trip. You never know what can happen during travel... We now require everyone to get it. It isn't very expensive, and it's 100% worth it.
Are payment plans available?
Yes, absolutely. Once you submit your deposit, we can work with you to establish a payment plan that works for you. Just simply ask and we'll make it work!
Refund Policy
Deposits and retreat payments are non-refundable. When you commit to the retreat, your spot is no longer available to anyone else, and we immediately begin to incur costs to cover your retreat experience on our end. That said, we are also reasonable people, honest and accommodating. We want this to be the beginning, or continuation, of a long term positive relationship with you. We can usually find a way to work things through, but just know that the official policy is that there are no refunds and that any deviation from that is a rare exception.